Posted on Feb.04, 2010 - view more KiD CuDi, Mixtapes ↓
Scranton's Kid Baby,
Yo, hello, mm-hm, digital product, I be high, when I split a dutch and fill it up, I be high, when I get my money doubled up, listen up to this brand new KiD CuDi mixtape called Cudder Is BACK!! ya digg??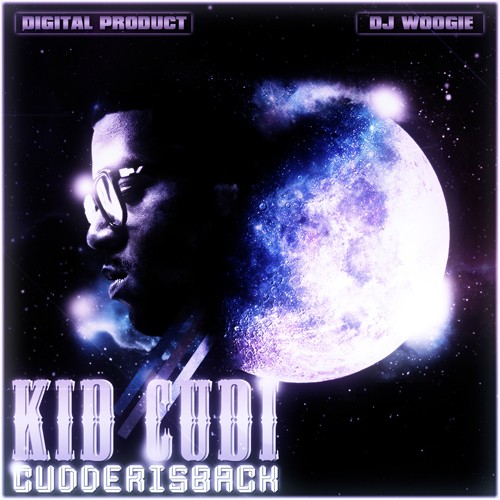 Download Mixtape Free | LiveMixtapes.com Mixtape Player
Tracklist:
01. Kid Cudi – Highs N Lows (4:44)
02. Kid Cudi – Cudderisback (2:21)
03. Kid Cudi – Floatin In The Sky (1:24)
04. Kid Cudi – Enter Galactic (3:52)
05. Kid Cudi – Everything Is Broken (2:32)
06. Kid Cudi – Embrace The Martian (4:54)
07. Kid Cudi – She Came Along (4:01)
08. Kid Cudi – Memories (3:12)
09. Kid Cudi – Don't Trust Me (Remix) (1:43)
10. Kid Cudi – Did It Again (2:40)
11. Kid Cudi – Pursuit Of Happiness (3:45)
12. Kid Cudi – Elevatas (2:05)
13. Kid Cudi – Trippy (3:22)
14. Kid Cudi – My World (4:00)
15. Kid Cudi – Angels Freestyle (1:52)
16. Kid Cudi – Call Me Moon Man (2:05)
17. Kid Cudi – Symphonies (Remix) (2:26)
18. Kid Cudi – I Get It In (3:55)
19. Kid Cudi – Switchin Lanes (3:21)
20. Kid Cudi – You'll Find A Way (1:03)
21. Kid Cudi – Simple As (1:39)
22. Kid Cudi – Tim Westwood Freestyle (5:27)
23. Kid Cudi – Whatever U Want (Remix) (4:06)
6 comments for this entry: